Saurum company, or Saurum is a videogame company, which is making games on Game maker. Currently, it has 9 games released for PC.
Since his 10, M-Carrot is working on Game maker and he is creating games. His first game ever was called Belly's village. His younger brother, Answerb, watched him and then they create games together. Then, in 2007, they decided to start a company with Detox and in 7/15/2008 they did. They started make their first game, Eyes of everyone, in 2008, but M-carrot stopped it, because they didn't know how to do some things. So in year 2010 they got new employe, Power Fly and they started to make Grass cutter, but the file was very large, so they stopped the developing, again. The third attempt, Token, was finally a good, completed game.
(Main article: 'M-Carrot)
M-carrot, aged 16, is the leader of the company. He decided to make Saurum.
(Main article:Answerb)
Answerb, aged 14, is Saurum's level editor.
(Main article:Detox)
Detox, aged 15, is Saurum's developer.
(Main article:Power Fly)
Power fly, aged 15, is Saurum's game tester.
(Main article:Nakahiro)
Nakahiro is the new employee of Saurum. He can together with M-Carrot and Answerb work on game maker.
Saurum's offices are since november 2011 in full floor of panel house. The plan looks so: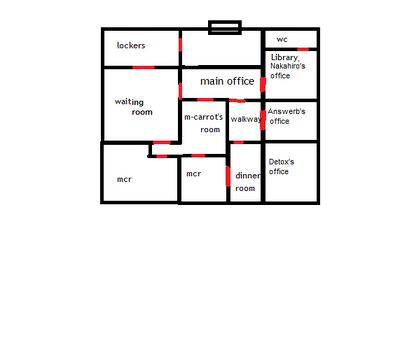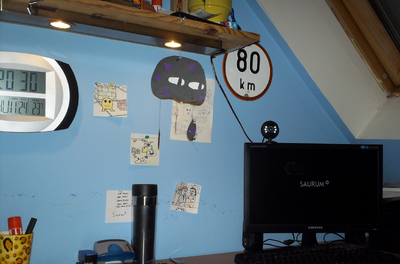 Community content is available under
CC-BY-SA
unless otherwise noted.