Shelie

Shelie the dog

Gender:

Female

Age:

21

Allies:

Foes:
Shelie is a female dog, which for first appeared in the game Shelie's voyage. She is black with brown eyebrows and she was planned by Answerb's dog, called Sheila. Shelie is only edited anagram of Sheila's name. This is how Shelie was created. The staff possibly wanted to create Shelie game before Token, but they didn't. In Shelie's voyage 2, she will wear her collar and she will appear together with Kotch.
Shelie is hovawart, like Sheila and she has 'tan' type of fur. This means, she has something like brown eyebrows and brown shirt-front, but she's black. She has orange eyes in white whites.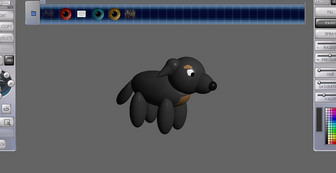 Shelia, the template for Shelie is 5 dog years old, which will make her 35-36 human years old. It was said, that Shelie is arriving to the dog university, so she can't be older than 24. M-Carrot then said, than they created Shelie before one year, so she will be possibly 21.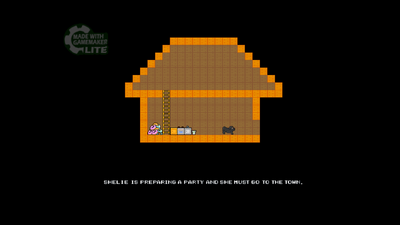 Shelie lives in own doghouse made from wooden bricks. The house has 2 floors. In the first one, she has living room and kitchen. Above, she has her bedroom, bathroom and possibly, restroom, too. She has own bed, oven, cabinet, sink, trash can and unseen toilet and bathtub. The house has no stairs, you have to climb by ladder to next floor and back.
The exterrior is firstly seen in Shelie's Voyage 3, especially the entry. Here is seen, that is has cloth roof. It has two pots placed next to the entry, one filled with a red pois.
Community content is available under
CC-BY-SA
unless otherwise noted.