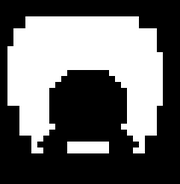 Token 1,6 is the new version of the game released 26th february 2012.
Additions
[
]
Levels are grouped in 3 worlds
New intro - for first, here's the blackscreen, then the wall explodes and Token's silhouette appears, showing out the wall was crashed by him.
In Hangerman room, here are raps - new enemie moving left and right, Token can't destroy them.
Games by Saurum company
2011: Token 1,3, Token 1,4, Shelie's voyage

2012: Token 1,5, Token 1,5 - limited valentine edition, Roundies painting, Token 1,6, Token 1,6,6, Full Moon, Shelie's voyage 2, Token 1,7

2013: Grass Cutter,Token 1,7,3, Knightelus,Iceguy,Balls Attack!,Shelie's Voyage 3,Christmas Chinchilla